Events
Mentorship Exchange Spring Kickoff - Say It Loud Panel Discussion
When:
2/2/2022
6:00 PM - 7:00 PM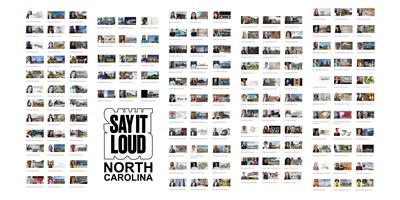 Join us for a VIRTUAL panel discussion on diversity, equity, and inclusion in architecture.
Three of the Diverse Designers featured in the Say It Loud North Carolina exhibit will participate
in a panel discussion mediated by two UNC Charlotte Students.

The panel discussion coincides with the Say It Loud exhibit
Lambla Gallery at Storrs Hall | January 19th - March 11th

SAY IT LOUD - North Carolina is part of a national initiative to elevate the identities and contributions
of minority architects and designers.